Warsaw
---
©2005-2006 by Michel Zacharz
Warsaw is the Capital of Poland and its largest city. Its population in 2004 was estimated at 1,676,000 (metro).
Warsaw became capital of the duchy Mazovia, which was under the Polish king's dependance, in 1413. In 1596 king Sigismund III Vasa established the Polish capital in Warsaw (prviously, since 1038, it was Cracow). In 1795 it was annexed by Prussia and in 1807 it became capital of the Grand-Duchy of Warsaw, created by Napoleon. In 1815 it became capital of the Kingdom of Poland ruled by the Russian Czar. It was capital of the Republic of Poland from 1918 to 1939.
On September 27 1939, Warsaw capitulated and became a minor city of the Gestapo-runned General Government. The Warsw Rising took place in 1944 and after that Hitler ordered the destruction of the city. Indeed, about 84% of the town was in ruins as Soviet troops liberated it on January 17 1945. The Old Town was though rebuilt and it has been on the UNESCO's World Heritage List since 1980.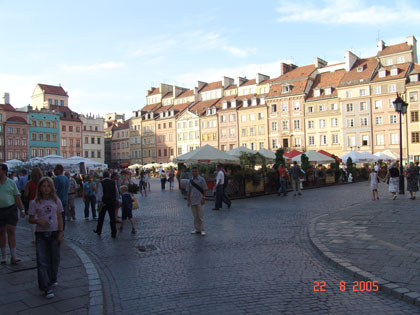 The Market Square (photo by Christophe Zacharz)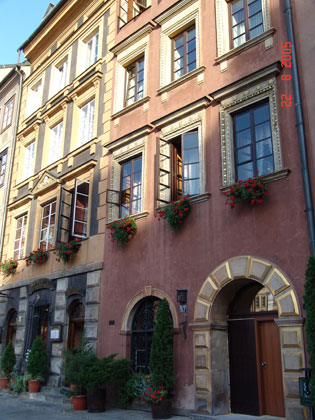 Houses along the Market Square (photo by Christophe Zacharz)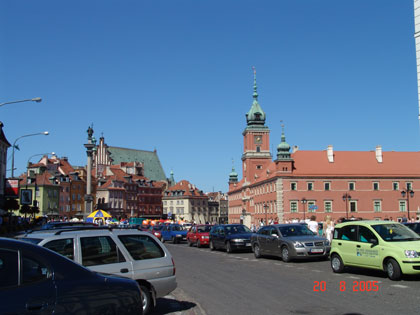 Castle Square (photo by Michel Zacharz)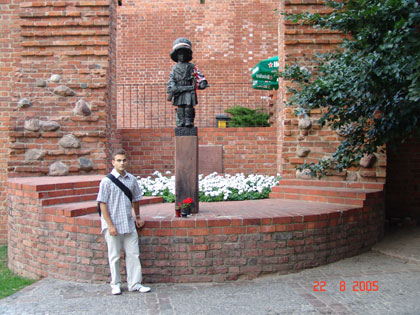 Statue remembering the soldiers-children who died in the Uprising in 1944 (photo by Christophe Zacharz)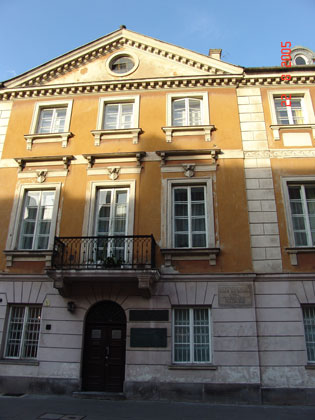 House were Maria Skłodowska (Marie Curie) was born (photo by Christophe Zacharz)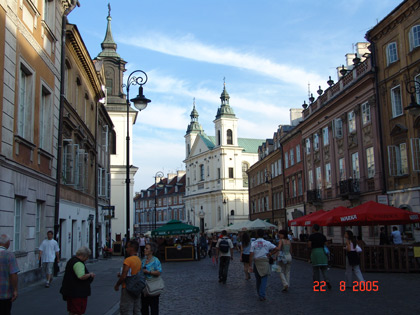 A street in the Old Town (photo by Michel Zacharz)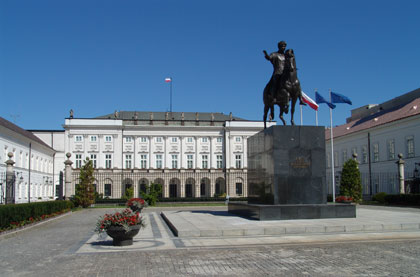 The presidiental palace (photo by Michel Zacharz)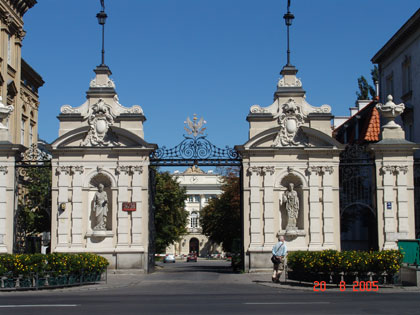 Warsaw University main entrance (photo by Michel Zacharz)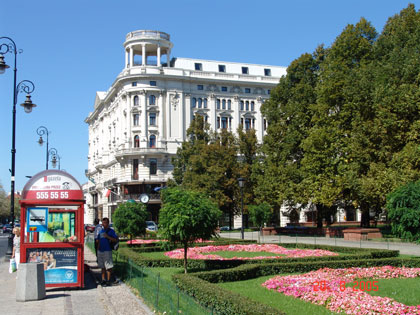 The Bristol hotel (photo by Christophe Zacharz)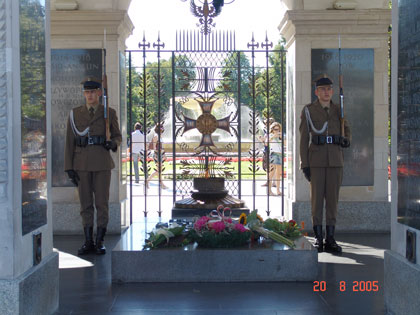 The unknown soldier's grave (photo by Michel Zacharz)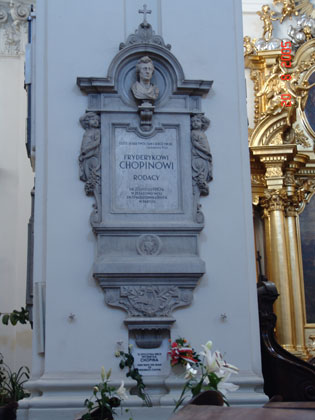 Place in the Saint-Cross Church where lies Frédéric Chopin's heart (photo by Christophe Zacharz)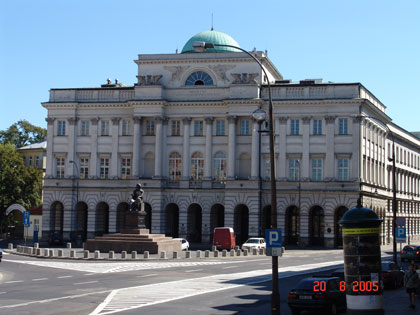 Siege of the Polish Academy of Science with Copernicus' statue (photo by Christophe Zacharz)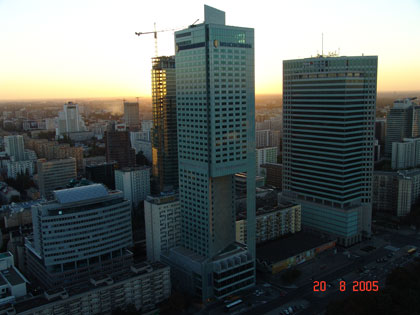 A vista from the Palace of Culture and Science (photo by Michel Zacharz)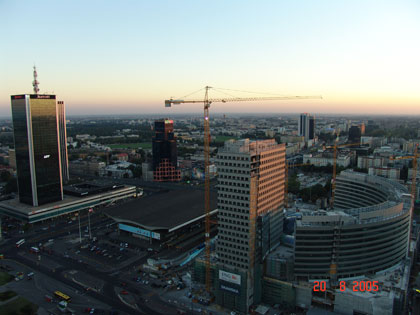 Another view from there (photo by Michel Zacharz)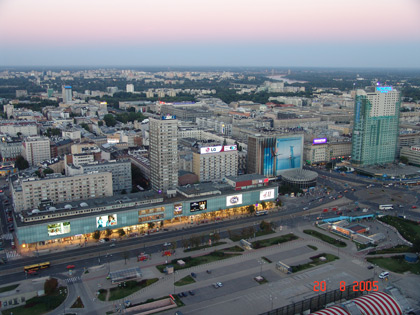 Another view on the city (photo by Michel Zacharz)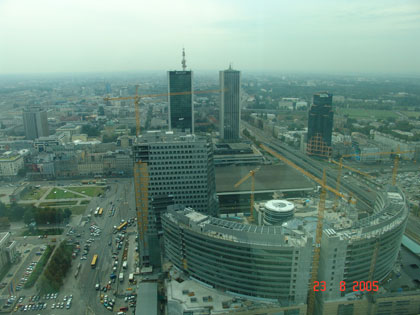 A vista from the InterContinental hotel (photo by Christophe Zacharz)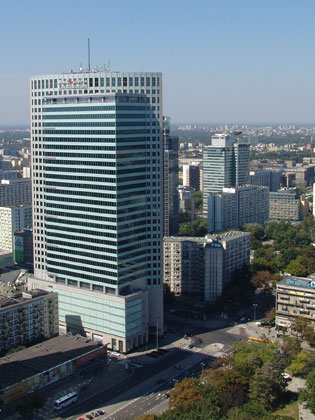 The Warsaw Financial Center (photo by Michel Zacharz)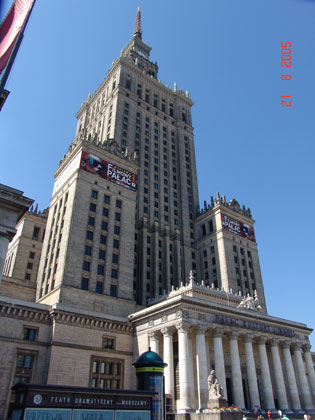 The Palace of Culture and Science (photo Christophe Zacharz)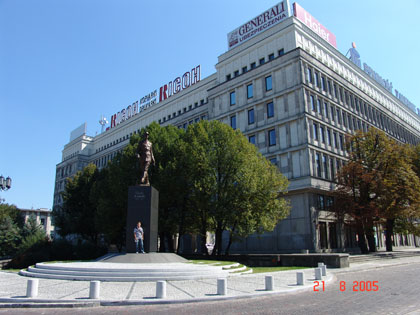 The former siege of the Party's Central Comity, was home from 1991 to 2000 to the Warsaw Stock Exchange now located in a new building (photo by Christophe Zacharz)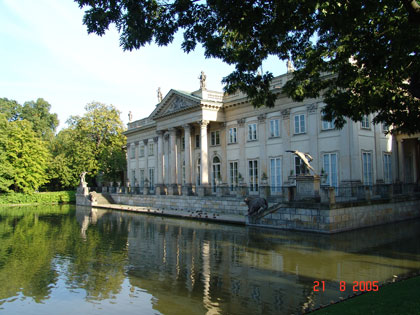 The "palace on the water" (photo by Michel Zacharz)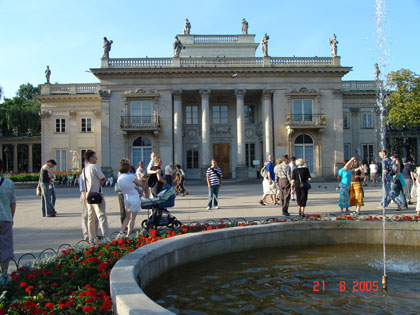 The "palace on the water" - another side (photo by Christophe Zacharz)
Other pages about Warsaw:
---
Copyright (c) 2005 by Michel Zacharz